Patients from all tumour groups, including those on clinical trials, are treated in the cancer centre's chemotherapy outpatients suite where they receive both simple and complex cytotoxic drug regimens and targeted therapies.
Video explaining about chemotherapy and what to expect
(this video was funded in part by Macmillan Cancer Support)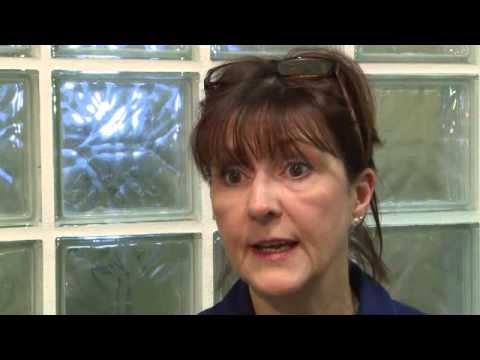 The chemotherapy suite is open Monday to Friday, treating an average of forty patients per day. It has thirteen treatment chairs and two beds. It also accommodates Mount Vernon's clinical trials unit, which has five chairs and one bed. Side rooms are available for patients to be seen on a one-to-one basis by the unit's doctors or nurses.
The enhanced layout of the chemotherapy suite allows for a separate preparation area for the pharmacists and nurses to work away from the area in which patients are treated.
The team has also been at the forefront in developing nurse-led services, particularly in relation to
pre-treatment assessment clinics, oral chemotherapy and the management of central venous access devices.
In order to improve further services for our patients, we are developing new scheduling and electronic prescribing (e-prescribing) systems currently. Patient waiting times are also being reduced by the introduction of a system whereby pre-chemotherapy blood tests are done in a separate clinic appointment.
This purpose built, state-of-the-art £1.5 million chemotherapy and clinical trials centre was only made possible due to generous charitable donations, with treatments starting in the new unit when it opened in February 2010. It was opened officially by Sir Terry Wogan KBE in September of the same year and was funded by donations made through the CTRT Appeal, supported by the Trust's fundraising team.