The Diamond Jubilee Maternity Unit
Welcome to the Diamond Jubilee Maternity Unit, we hope that your time in our care will be as happy and as comfortable as possible.
These Maternity pages are here to help you find some of the answers to any question you may have about your pregnancy, labour and new baby.
We hope that your experience and level of care at our Maternity unit during this time matches your expectations.
To provide you with the quality service you deserve, and to help us involve you in the decisions around your care, we encourage you to tell our maternity staff about your needs and expectations so that your pregnancy, birth and postnatal care can be planned accordingly.
We hope you enjoy your pregnancy – Our aim here at the Maternity unit is to assist you to have a safe, untroubled pregnancy and a healthy happy baby.
If you have decided you want to give birth at the Diamond Jubilee Maternity Unit or would like some help to choose where to give birth, take a look at our virtual tour. This virtual tour has been specially designed for you to give an overview of the birth services we can provide for you and your family.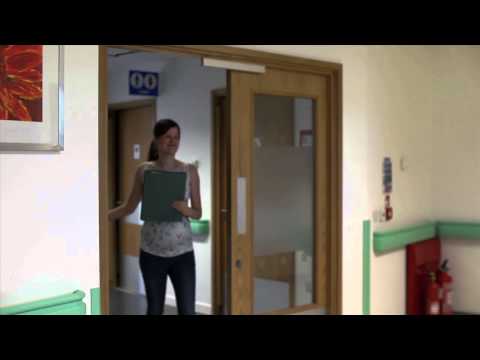 Booking an appointment at the Diamond Jubilee Maternity Unit
If you've just found out that you're pregnant, you now need to set the wheels in motion by making an appointment with a midwife. An appointment can be accessed from as early as five weeks pregnant – you just need to download a referral form to complete and return to us on earlybirdbooking.enh-tr@nhs.net. Alternatively you can contact your GP surgery to tell them you are pregnant and arrange your first midwife appointment.
Once you have taken this step and a referral has been received, you will then be sent a letter inviting you to an appointment. You should receive your appointment within 10 working days. Please read the information contained within the screening leaflet before you come to your appointment.
Our maternity information leaflets
We have a range of information leaflets that cover everything from the earliest stages of pregnancy through to birth and beyond. We also provide our women with some leaflets provided by other organisations, which include:
Information on vitamins to take in pregnancy and how to access your Healthy Start vouchers
Flu vaccination in pregnancy
Whooping cough vaccination in pregnancy
NICE guidelines – pregnancy
NICE guidelines – interpartum care
NICE guidelines – postnatal care
Screening test for your baby
Anti-D leaflet
Carbon monoxide leaflet (this leaflet is also available online in other languages)
RCOG guidelines on reduced fetal movements