Diamond Jubilee Maternity Unit virtual tour
We have a virtual tour of the maternity on our website, which you are free to take!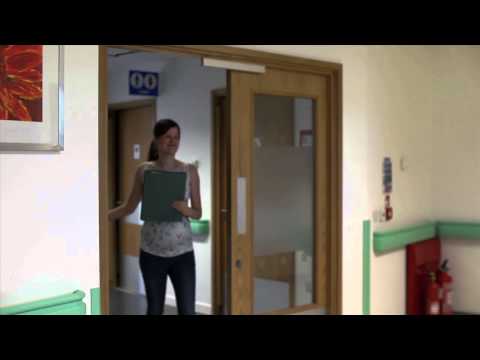 Classes & workshops
Pregnancy is a time of many changes with much new information to take in. In order to prepare for labour, birth and the early days of being a parent we offer a range of antenatal classes. As we get a high number of requests for our services, please book early. Classes include:
Normal birth | Antenatal | Waterbirth | Vaginal Birth After Caesarean Section| Breastfeeding | Acupuncture
How to book
All classes, except for Acupuncture, are booked by calling maternity reception on 01438 284533
Antenatal classes
This class prepares mothers/parents-to-be for labour, the birth of their baby as well as early parenthood.
Breastfeeding workshop
Breastfeeding is the best start in life for your babies and has long term health benefits for you too. This workshop offers a comprehensive look at the benefits of breastfeeding, how breastfeeding works and advice about avoiding common problems.
Acupuncture
We have introduced an acupuncture service for pregnant women. Visit the website Maternity Acupuncture for more information.
Acupuncture is an alternative medicine methodology originating in ancient China that treats patients by manipulating thin, solid needles that have been inserted into acupuncture points in the skin. According to Traditional Chinese medicine, stimulating these points can correct imbalances in the flow of qi through channels known as meridians.
The acupuncture clinic offers a 45 minute appointment with a trained acupuncturist.
Conditions suitable for treatment with acupuncture include:
Nausea and vomiting
Musculoskeletal conditions
Tiredness and exhaustion
Insomnia
Anxiety and depression
Constipation
Heartburn
Breech presentation
Acupuncture for routine pre-birth treatment
Induction and encouring spontaneous labour
Teaching couple acupressure in labour
Read more about how each condition can be treated at the Maternity Acupuncture Support clinic.
How to book: Click here for more information on how to book an appointment. Otherwise please contact the team by telephone to make your initial appointment on 07775 336627.

Fee: This clinic carries a small charge of from £25+ click here for more information.
To book these, please contact 077750 10331.