Pressure ulcers are not only a painful injury, they can also prolong someone's stay in hospital – and in worst case scenarios, may even be a contributing factor to their death.  This is why the latest figures are very welcome news indeed, with recorded pressure ulcers at the Lister and QEII now at an all time low – with a year-on-year reduction of 50.6% (April to December 2011 compared to the same six-month period in 2012).
Like hospitals across the NHS, the Trust reports on all grade two to grade four pressure ulcers acquired in its hospitals, with grade two being the least serious.  With the Trust well below the trajectory set to deliver reductions in the number of such pressure ulcers, the ambition remains to see their elimination altogether.
The Trust's deputy director of nursing, Philippa Davies, said:
"Along with our nursing colleagues across the NHS in the East of England, through the regional Stop the Pressure initiative we've focussed on the improvements we can make to ensure that hospital-acquired pressure ulcers are reduced.  The halving in our rates since 2011 shows the great progress that our nursing teams have made through a combination of better early detection and the use of preventative nursing. 
Ms Davies continued:
"Whilst we have not had a single case of an avoidable grade four pressure ulcer, the biggest fall has come in grade two ulcers – this is when they are detected at a very early stage in their development, making their treatment easier and more effective.  This is better for our patients, who can be assured that staff are doing everything they can to make sure treatment is designed to get them back home quickly and safely."
"Latest data for the Trust through to December 2012 show that some clinical areas, such as our children's and gynaecology wards, have gone for very long periods of time – in some cases years – without a pressure ulcer being recorded.  In truth, however, these are services where ulcers were a rare occurrence to begin with.
"The real improvements have been made in wards where incidence was much higher.  Take Codicote ward at the QEII hospital in Welwyn Garden City, where the levels of pressure ulcers acquired whilst in the ward's care was not good enough.  Through applying the region's Stop the Pressure initiative, the ward team has made major improvements – as of January 2013, it's now been five months since an avoidable grade two to grade three pressure ulcer was recorded in a patient on Codciote, which is a great achievement.  Similar improvements have been seen on other Trust wards, such as ward 10B north at the Lister, which has been pressure-ulcer free for seven months (again as of January 2013).
"Whilst the Trust's nursing staff are justified in taking great pride in seeing pressure ulcer rates fall so dramatically, the real beneficiaries are our patients.  And because an ulcer was prevented from developing in the first place, or treated easily because it was detected early, it is unusual for someone to have to stay longer in hospital, or undergo aggressive treatments.  Patients, therefore, are the real winners when it comes to our improved performance.
To help educate staff and the public, the Trust has produced a special video – which features the Codicote team – outlining the steps that can be taken to reduce the changes of a pressure ulcer developing when a patient is in hospital: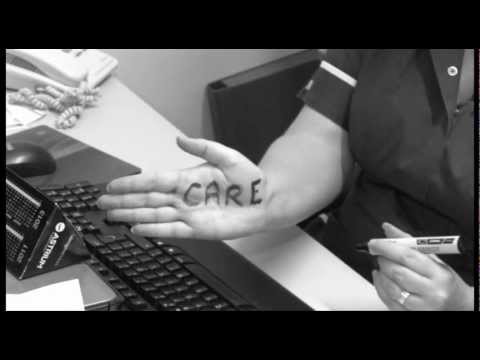 Further information about pressure ulcers, their prevention and treatment, can be found on the dedicated NHS Midlands and East web pages